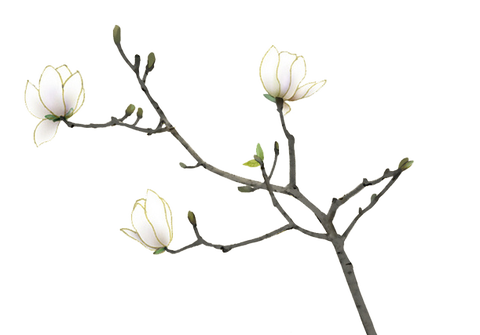 When did you last write - I mean in the real sense, i.e. a handwritten letter - to your parents, brothers, sisters, other relatives or friends who live apart from you? To this question, most people would answer "years ago".
I know I would be jeered by a number of my regular critics, who would say: "Listen, this old foggy is harping on the good old days again."
Wait a minute. I'm not blaming modern technology for the disappearance of handwritten letters; instead, I'm blaming modern men (me included) of becoming lazy and less attached to kinship while enjoying the ease and convenience afforded by modern technology.
Take greetings between family members and friends at festivals. Chinese people wrote letters to their kinfolk and friends to express good wishes during traditional festivals before the telephone became popular in the early 1990s in cities and about a decade later in rural areas.
E-mails were soon bypassed as mobile phone text messaging began to sweep across the nation as the dominant carrier of festival correspondence in the early 2000s. The fast, ubiquitous, low-cost messenger prevails over any other form of communication where speed is concerned. And the broadcasting function of a cell phone makes it easy to send one message to a number of receivers with just a click.
The new technology even created a new occupation. In 2002, "professional writers of short messages", appeared producing ready text passages for various occasions: New Year greetings, marriage congratulations, sickness condolences, and so on.
At first, people were attracted by the witty, metaphorical and philosophical messages written by the "professional writers". But they soon got bored because they often received the same message from their colleagues, friends and family members. The identical texts ruined the sincerity of the greetings. Now people have resumed writing their own messages - with a statement that it is their "own creation".
However, for people who used to communicate through handwritten letters, neither an e-mail nor a cell phone message can match a traditional letter. The lifeless print characters on the screen of a computer or cell phone never conveys an affectionate association as is described by a traditional Chinese saying: "The seeing of the handwriting is like seeing the writer him/herself." The modern "letters" may even cause a sense of unreality on the part of the receiver: "Is this really written by him/her?"
In the just past Mid-Autumn Festival, the Nanjing Normal University urged its students to hand write a letter to their parents. It was the first ever handwritten letter the students had sent to their parents. They felt great pleasure in doing so and their parents were greatly moved. A mother wrote back to her daughter saying that the day she received the letter was "the happiest day in my life".
All Chinese who have read Tang Dynasty (AD 618-907) verses remember this line of the great poet Du Fu: "A letter from home is worth 10,000 liang (a weight unit) in gold "
A "letter from home" has served as an emotional bond between family members and friends. It is also part of Chinese culture for it is a carrier of etiquette, calligraphy and literature. We should not abandon this part of our culture. At least we can urge young people to regularly write to their parents like what the Nanjing university did.